PLEASE READ THESE INSTRUCTIONS CAREFULLY BEFORE CONSUMING THIS PAGE'S CONTENTS!!!
(TOO LATE ALREADY? DON'T BLAME ME!)
- If you like any of the art displayed on my page and want to copy and use it for your own purpose: ASK ME FIRST!
- Cuz: I claim total COPYRIGHT of all the pieces displayed here. The effort lies with me, so should the self-proclaimed copyright.
- If you violate my simple rules, expect me to come to your neighborhood and kick you and your Mama's butt.
- I have a real lightsaber, see the evidence below. It'll surely cut your buttmeat like butter. Plus, it makes a cool buzzing sound and even glows in the dark...errr...straying from topic here.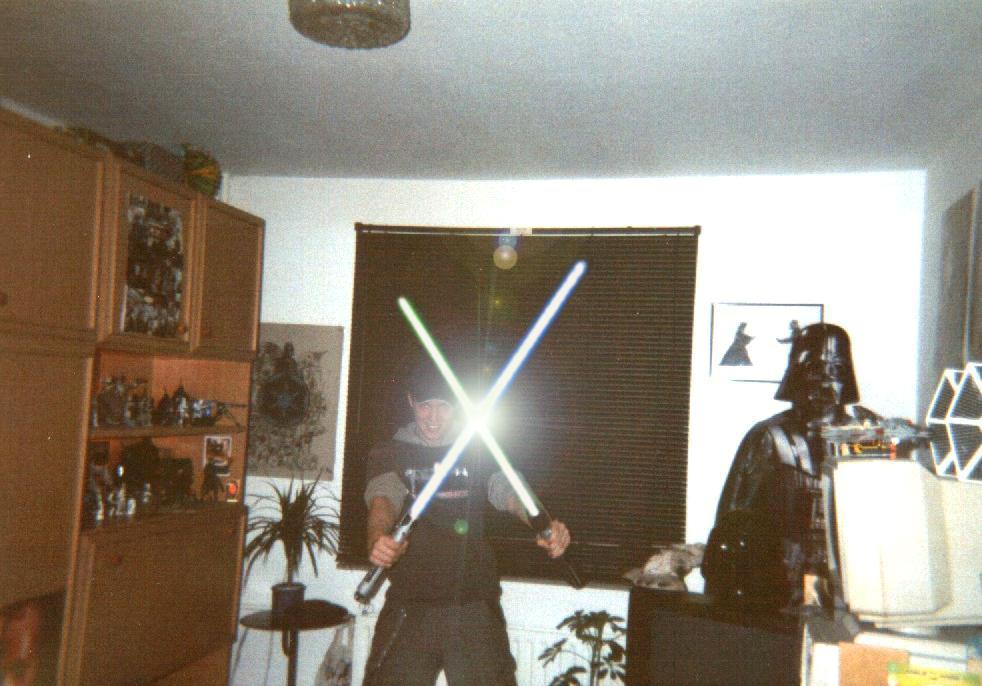 ME AM BADASS JEDI. BOO HOO!
- I am an artist, at least that's what I believe. So excuse my being rude and bizarre; think of all the other annoying artist you know. They probably are looney nerds too.
-I love you all, but I love myself a little more. I also love food and boobs.
-These aren't instructions anymore. They never were, I guess.
-------------------- THE BUTTKICKING ARTIST ---------------------------
This is one corner of the Artist's room.